IGRALNI VODIČ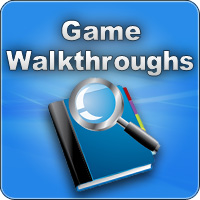 Ali ste obstali na dvanajsti stopnji igre Farm Frenzy? Ne najdete študentov v Dire Grove? Ali ne morete pomagati Flo urediti vseh carinskih zadev? Ali imate težave z magičnim trgovcem Mirielom? Če je tako, ste prišli na pravo mesto! Ob takšnih dvomljivih trenutkih smo za vas izbrali na tone cheatov, walkthroughov, nasvetov in trikov. Z našimi podrobnimi strateškimi vodiči in odličnimi zaslonskimi slikami, reševanje ugank, iskanje skritih predmetov in upravljanje časa v hotelu postane bolj zanimivo in zahtevno. Dobro je vedeti, da lahko kadarkoli brezplačno prenesete strateški vodič. Nekateri igralci verjamejo, da lahko strateški vodič pokvari užitek ob igri. Sploh ni tako! Brezplačno prenesite walkthrough, cheate, nasvete in trike in si tako zagotovite, da ne boste ničesar izpustili. Srečno igranje!

Boste morda soočajo z mnogimi ovirami, medtem ko se ukvarjajo s to zahtevno Hidden Obje...

فيما تلعب اللعبة الجديدة من فئة الأشياء المخبأة أورد أوف ذي روز ستواجه صعوبات...

لا تيأس إذا ما واجهت صعوبات أثناء لعب اللعبة الجديدة من فئة الأشياء المخبأة تحت...

Med igranjem privlačne igre Rite Passage: Child of the Forest boste mogoče naleteli na nekatere t...

Uraden strateški vodič za igro Legacy Tales: Mercy of the Gallows, vam je na voljo, za razkrivanj...

Če zares želite pomagati Vanessi premagati zlobne sile, ter se spoprijeti s kompliciranimi uganka...

Za razkritje misterije čudne igre in reševanje vseh zahtevnih ugank in mini iger, lahko uporabite...

Za preživetje noči v zakleti vasi in razkrivanje skrivnosti o vašem rejniškem očetu, boste mogoče...

Če želite najti morilca v rdeči maski, potem se boste morali soočit s številnimi zahtevnimi ugank...
Rešiti vse rafiniran uganke nov skriti predmet igre s pomočjo podrobnih Redemption poko...